Biochemical Incubator
Product categories of Biochemical Incubator, we are specialized manufacturers from China, Biochemical Incubator, Laboratory Incubator suppliers/factory, wholesale high-quality products of Microbiology Incubator R & D and manufacturing, we have the perfect after-sales service and technical support. Look forward to your cooperation!
China Biochemical Incubator Suppliers
Biochemical Incubator for environmental protection, health and epidemic prevention, drug testing, agricultural and livestock, aquatic and other scientific research, institutions and production sectors. Is the water analysis and BOD determination, bacteria, fungi, microbial culture, preservation, plant cultivation, breeding experiments dedicated thermostatic equipment. It is an important test facility for biology, genetic engineering, medicine, sanitation and epidemic prevention, environmental protection, agriculture, forestry, animal husbandry and other industries. Capacity: 150 liters, 250 liters Temperature range: 50 ℃ Temperature uniformity: ≤ ± 1 ℃ Temperature fluctuation: ≤ ± 1 ℃ Stainless steel liner, spray steel plate shell, polyurethane foam insulation With a large viewing angle observation window, microcomputer control lighting, digital display high precision. Unique stainless steel circulating air duct, forced air circulation, temperature uniformity.
Model

Voltage

Range of temperature




(°C)

Wave degree




of temperature




(°C)

Heating power

Workroom size




(mm)

Capacity

SPX-70B

220V/
50HZ
0~65
±1
300W
420*350*500
70L

SPX-150B

500W
500*400*750
150L

SPX-250B

800W
500*500*950
250L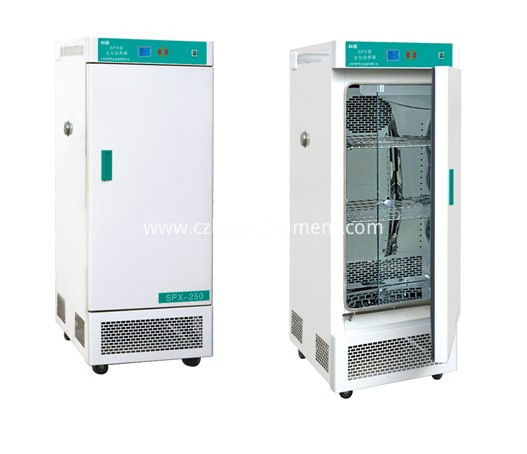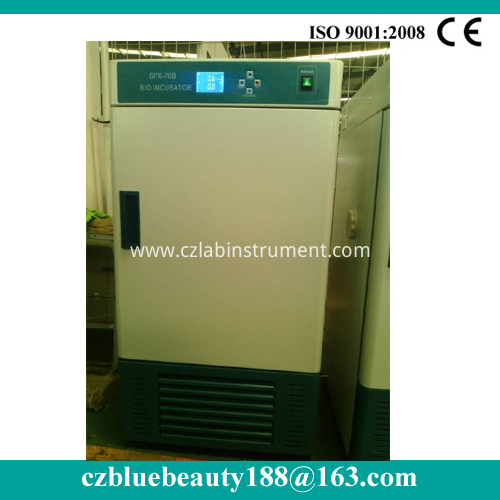 Factory photos: