Constant Temperature Incubator
Product categories of Constant Temperature Incubator, we are specialized manufacturers from China, Constant Temperature Incubator, Laboratory Incubator suppliers/factory, wholesale high-quality products of Automatic Incubator R & D and manufacturing, we have the perfect after-sales service and technical support. Look forward to your cooperation!
China Constant Temperature Incubator Suppliers
Constant Temperature Incubator, high temperature control accuracy Electrothermal Incubator Electric heating incubator, LED dual display, set the temperature and the actual temperature at the same time display, stainless steel liner, easy to clean, never rust. Large viewing angle observation window, the studio at a glance. Incubator with micro-fan, can guarantee the incubator temperature uniformity. Good quality Good service, we will waiting for your inquiry.
Model
Voltage
Rated power
(KW)
Wave degree of temperature
(

℃

)

Range of temperature
(

℃

)

workroom size
(mm)
overall dimension
(mm)
number of shelves
DHP-360S
220V/50HZ
0.3
≤

±0.5

RT+5~65
360*360*420
445*445*695
2
DHP-360BS
DHP-420S
220V/50HZ
0.4
≤

±0.5

RT+5~65
420*420*500
505*505*775
2
DHP-420BS
DHP-500S
220V/50HZ
0.5
≤

±0.5

RT+5~65
500*500*600
585*585*875
2
DHP-500BS
DHP-600S
220V/50HZ
0.6
≤

±0.5

RT+5~65
600*600*710
685*685*985
2
DHP-600BS
Note: DHP-360S, DHP-420S, DHP-500S, DHP-600S inner chamber material is cold-roll steel.
DHP-360BS, DHP-420BS, DHP-500BS, DHP-600BS inner chamber material is stainless steel.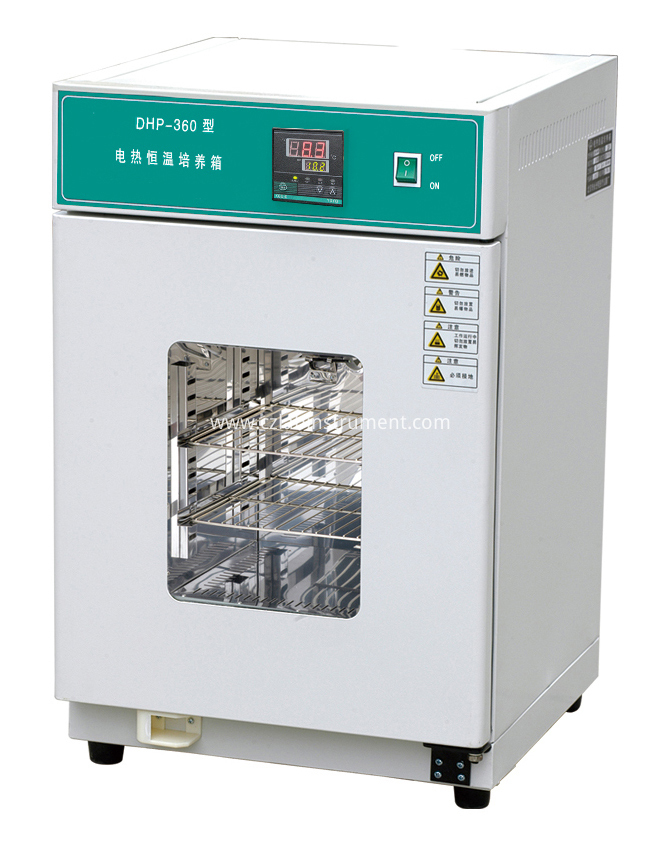 Our factory: