Heating Mantle
Product categories of Heating Mantle, we are specialized manufacturers from China, Heating Mantle, Electric Heating Mantle suppliers/factory, wholesale high-quality products of Heating Mantle With Temperature Controller R & D and manufacturing, we have the perfect after-sales service and technical support. Look forward to your cooperation!
China Heating Mantle Suppliers
we have all kinds of heating mantles ,you can choose the model you need, Heating Mantle is one of the laboratory general heating apparatus, with non-alkali glass fiber and metal heating wire formulation of hemispherical heating inner sleeve and a control circuit, used in glass containers more accurate temperature control of heating. Has quick heating, high temperature, easy to operate, durable characteristic, heating mantle is the most ideal do precise temperature control heating test instrument. Looking forward to your inquiry.
Characteristics:
1. Cold rolling sheet stretching and spraying exterior.
2. Auto temperature control, digital display and with stirring function, with characteristics of large heating area, fast warm-up, high temperature evenness, accurate tem-control, time and cost saving.
3. Heating and stirring can be used simultaneously, stepless speed adjustment.
4. Featured by anti-corrosion, age-resistant, curable and safe.
5. Adjustable Sensor Rack with Stainless Rods.
Main parameters:
Model
98-II-B
Capacity(ml)
100
250
500
1000
2000
3000
5000
10000
20000
Voltage(V)
220V / 50HZ
Max. use temp.(℃)
450℃
Power(W)
100
150
250
350
450
600
800
1200
2400
Speed (r.p.m)
0 ~ 1400
Working time
continuous
Exterior Size (mm)
dia220*165
dia280*220
dia330*230
dia340*245
dia350*250
dia425*320
5500*510*390
Packing Size (mm)
230*215*195
280*280*300
345*290*350
365*365*295
390*390*310
470*470*380
540*540*420
N.W. (kg)
2.5
5.5
6.5
7.5
8.5
9.8
21
G.W. (kg)
2.8
6
7
8
9.2
12
26
We can produce different size heating mantle as customers inquiry. For example:50 liters, 100 liters, 200 liters and etc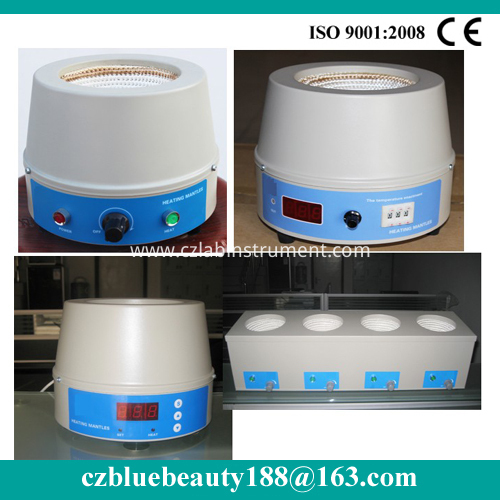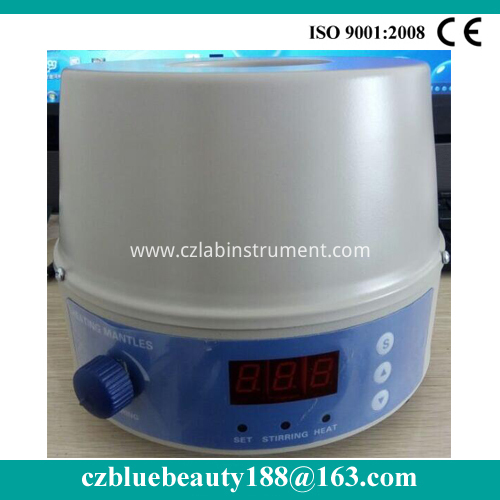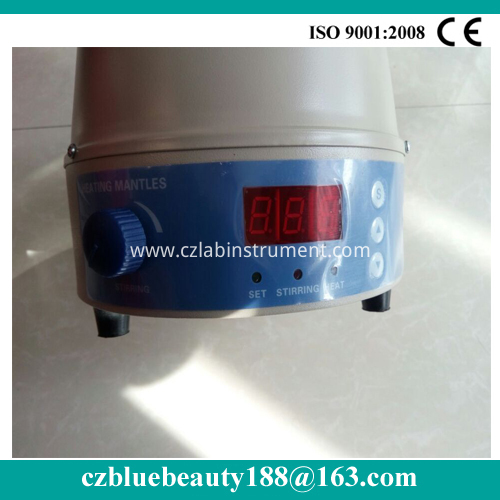 Factory: