Illumination Incubator
Product categories of Illumination Incubator, we are specialized manufacturers from China, Illumination Incubator, Lab Illumination Incubator suppliers/factory, wholesale high-quality products of Industrial Lighting Incubator R & D and manufacturing, we have the perfect after-sales service and technical support. Look forward to your cooperation!
China Illumination Incubator Suppliers
Illumination Incubator is use in plant laboratory. Illumination Incubator with over-temperature sensor abnormal protection, security equipment and sample safety; optional full-spectrum plant growth lights , is conducive to plant growth and improve disease resistance. With power-down memory, power-down time automatic compensation function; constant temperature control system, fast response, high precision temperature control.
GZP series of intelligent illumination incubator adopts advanced microcomputer control, is with light, cold and hot temperature, day and night automatic switching procedures and over-temperature protection to simulatenatural climate Laboratory Equipment. And has a 30-segment program control, computer connections, LCD, over-temperature protection etc functions. Can be used as seed germination, seedling, plant cyclecultivation, microbial culture, insects and small animals feeding and other thermostats, light requirementsexperiment.We have 250L 300L 400L volume incubators, and you can choose the suitable models.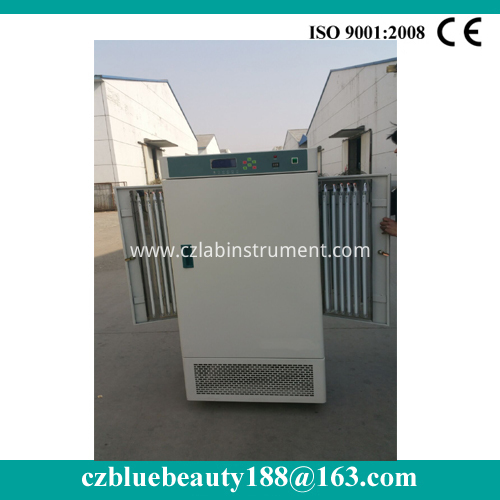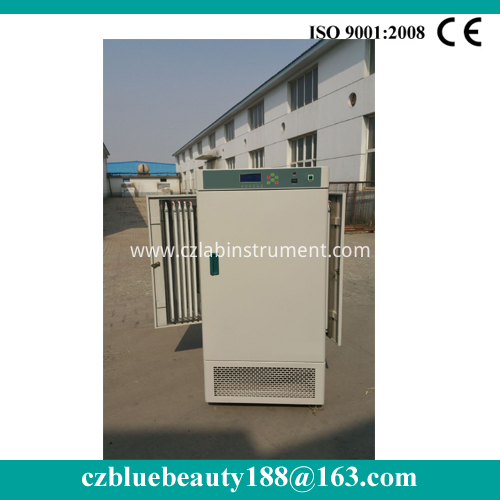 Factory photos: