Lab Mixer
Product categories of Lab Mixer, we are specialized manufacturers from China, Lab Mixer, Lab Concrete Mixer suppliers/factory, wholesale high-quality products of Magnetic Stirrer R & D and manufacturing, we have the perfect after-sales service and technical support. Look forward to your cooperation!
China Lab Mixer Suppliers
Lab Concrete Mixer is new type experimental concrete mixer designed and manufactured according to the JG244-2009 standards of the main technical parameters promulgated by the ministry of housing construction.It can mix the gravel, sand, cement and water mixture stipulated in the standards to form homogeneous concrete material for testing use, for the determination of cement standard consistency, setting time and production cement stability test block;It is the indispensable equipment in cement production enterprises, construction enterprises, colleges and universities, scientific research units and quality supervision departments laboratory;Can also be applied to other granular materials under 40 mm mixing use.
Main technical and performance parameters:
1, mixing blade operating radius: 204mm;
2, stirring blade speed: outward 55 ± 1r / min;
3, stirring the rated capacity: (output) 60L;
4, stirring motor voltage / power: 380V / 3000W;
5, the frequency: 50HZ ± 0.5HZ;
6, discharge motor voltage / power: 380V / 750W;
7, stirring the largest aggregate size: 40mm;
8, mixing capacity: under normal use conditions, within 60 seconds the amount of concrete mixture will stir into a homogeneous concrete.
9. Distance between blades and inner chamber: 1mm
10. Structure: double horizontal shafts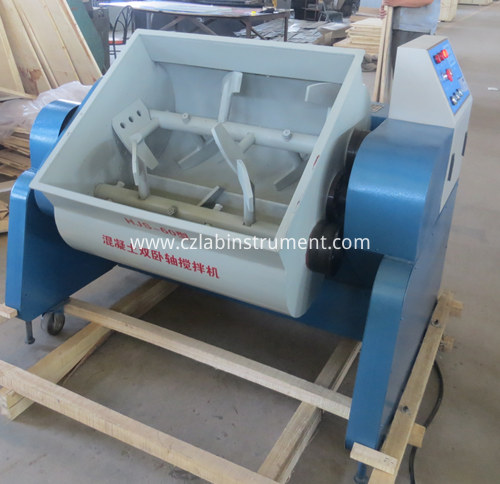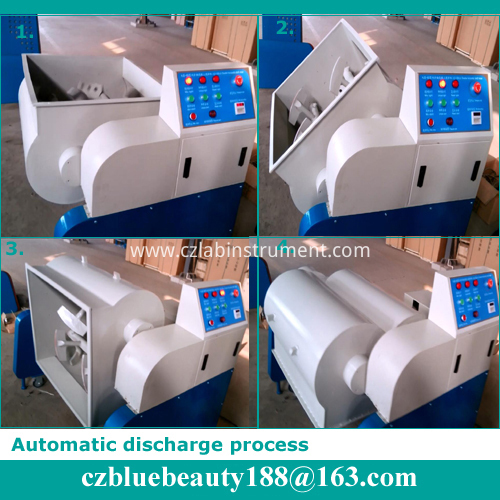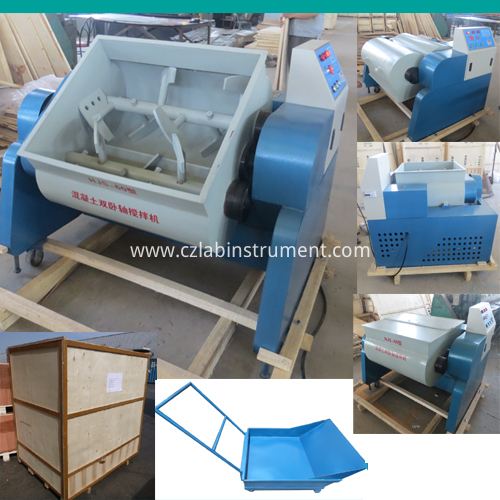 Lab cement mixer: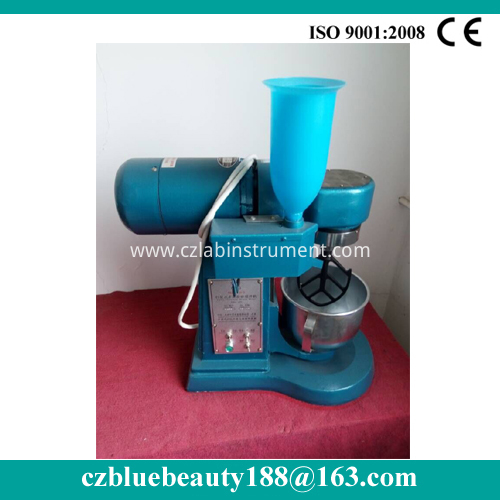 Factory photos: