Water Bath
Product categories of Water Bath, we are specialized manufacturers from China, Lab Water Bath, Circulating Water Bath suppliers/factory, wholesale high-quality products of Water Bath Canning R & D and manufacturing, we have the perfect after-sales service and technical support. Look forward to your cooperation!
China Water Bath Suppliers
stainless steel tubular heater is in thermostat Water Bath , the interior of the tank with perforated aluminum shelf. On the cover is equipped with a combination of different diameter ring, it can adapt to different diameter of the flask. Water-bath water discharge pipe is on the left and constant temperature water-bath water right is the electrical boxes, electrical box temperature control instrument, mounted on the front panel power switch.
Model

Specs

Single hole

DZKW-D-1

Double holes

DZKW-D-2

One line four holes

DZKW-D-4

One line six holes

DZKW-D-6

Double line four holes

DZKW-S-4

Double line six holes

DZKW-S-6

Double line eight holes

DZKW-S-8

Rated power(W)

300

500

1000

1500

1000

1500

2000

Work voltage(V)

220V 50Hz

temperature Uniformity

≤±1℃

temperature fluctuation

≤±1℃

Temperature control range

TR+10~100℃

Control temperature sensitivity

≤±1℃

Indication Error

≤±2℃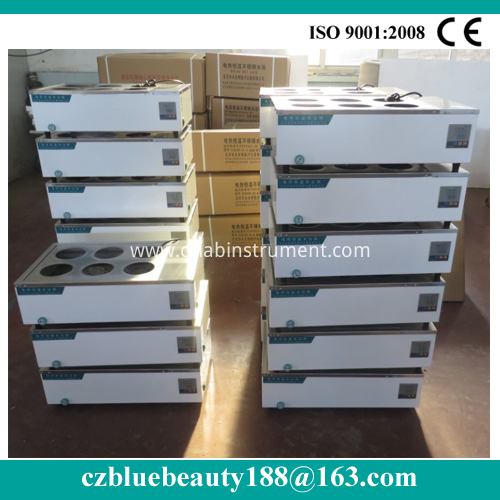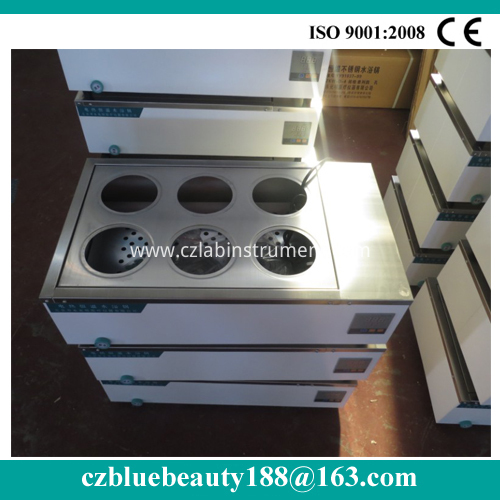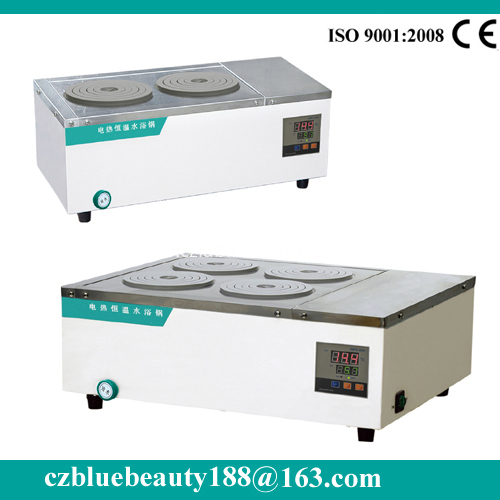 Factory: