Water Tank
Product categories of Water Tank, we are specialized manufacturers from China, Lab Water Tank, Water Storage Tanks suppliers/factory, wholesale high-quality products of Water Containers R & D and manufacturing, we have the perfect after-sales service and technical support. Look forward to your cooperation!
China Water Tank Suppliers
Lab Water Tank use the high quality cold plate, tank and the cover is made of high quality stainless steel, heating mode is "U" type immersion heating, electric heating tube temperature control adopts digital electronic temperature control, intuitive and accurate readings, within the scope of use can be arbitrary regulation. Three constant temperature Water Tank use for medical units, colleges, scientific research, chemical industry, printing and dyeing, etc test department for distillation, drying, concentration ect.
Model
HHW21.420
SHHW21.420
HHW21.600
SHHW21.600
voltage (v)
220V50Hz
Rated power(W)
500±10%
1000±10%
750±10%
2000±10%
Tem. fluctuation (°C)
±1
Tem. variation (°C)
37°C~65°C
37°C~100°C
37°C~65°C
37°C~100°C
Interior dimensions(mm)
420×180×140
420×180×140
600×300×200
600×300×200
Exterior dimensions(mm)
570×230×270
750×350×360
Packaging dimensions (mm)
650×300×215
650×300×215
840×430×360
840×430×360
Net weight (kg)
8
8.5
17
18
Gross weight (kg)
9.5
10
19
20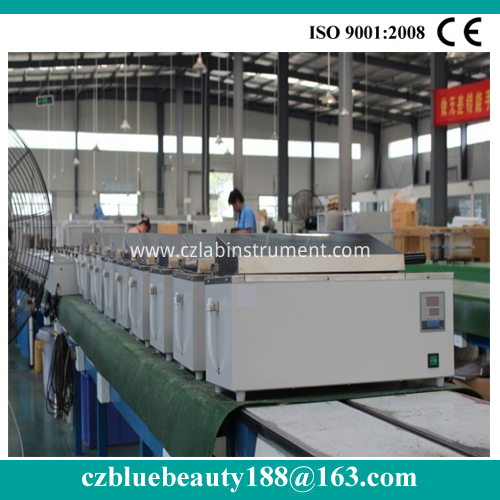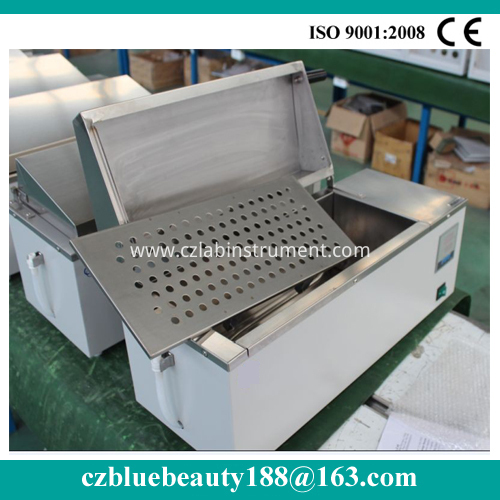 Factory: